The music is a soothing art form. There are so many ways available to get your favorite music. Among all, online platforms are the best.  Spotify.com is one of the most popular tools to find the new music. The best thing about this platform is that it is free and you can use it on your laptop, tablet and smartphone. You can easily make a collection of your favorite songs, artists or bands. Another spotlight is that you can make a network with your friends to check on each other's most recent musical endeavors.
Top Alternatives of Spotify
Spotify is just not alone in the market. There are plenty of online platforms available that you can check out instead of Spotify. Here are they:
Google Play Music: It is one of the most popular and best alternatives for the Spotify. This fabulous tool allows you to collect music up to 50,000 songs on the internet. With this, you can easily access them from anywhere. This particular service is absolutely free, but you have to pay some amount for streaming services and custom radio stations. Another brighter side of Google Play Music, you are permitted to buy and download the music onto your laptop or computer from this platform. It is something that you actually can't do on Spotify.
Pandora: It is another popular tool to get the best music with ease. Pandora believes in finding the best music for the users. You can also create custom radio stations based on your favorite artists, songs, and bands. There is a downside of using Pandora because the options for listening to the favorite music on demand is limited. The free account lets you skip music and also causes irritating advertisements in between. The charges of monthly subscriptions are cheaper than others. Presently, Pandora is accessible in the United States, New Zealand and Australia only.
Tidal: It is one of the newest competition for the Spotify. This platform is mainly owned by the famous rapper Shawn Jay-Z Carter. The royalty money is directly given to the artists and it is the only motivation behind the creation of this musical platform. This smart platform offers a music library to store up to 25 million songs and more than 75 thousand HD music videos. Apart from trial services, Tidal has no other free services. The subscription charges are also a bit higher than other platforms.
iTune: Spotify is a pure music streaming service provider. But, iTune is quite different from the Spotify. This platform allows you to listen to some internet radio stations without any charges. You can also buy and download the songs that you listen to, you can manage your playlists and move them to the other devices as well. It is something that Spotify actually doesn't entertain. You can also do the same with TV show episodes and movies. There are subscription charges and you will just pay for the songs, playlist, album, TV show episodes and movies etc.
If you are also following the Spotify for the last many years, then you should check out one of the above-mentioned platforms to listen or collect your favorite songs and music.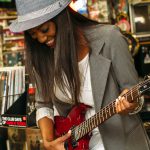 Hi, I'm an avid music fan and I've always loved music since I was 5 years old. I think I wanted to become a musician at some point in life but that is a story for another day. At 10 years I had this urge of having my favourite artiste's album every time they released one and boy was it hard.