There are myriads of radio stations online that cater to just about everyone's taste in music. Picking your favorite one should be a cinch. Sometimes you want some background noise as you work. Other times, you want a radio station with a great playlist.
You will find radio stations that will cater to a variety of preferences such as the following:
Instrumental music
Classical music
Country music
Hip-hop and Rhythm and Blues
Heavy metal
Rock music
If you like variety, you can find radio stations that offer a wide variety of musical genres as well.
The Best Online Radio Stations
Here are a few of the radio stations that majority of listeners tune into to every day:
1.     WLTW 106.7 Lite FM
This one is lauded as New York's best variety station. It is owned by iHeartMedia. Its playlist consists of music from old school to new artists such as:
Mariah Carey
George Michael
Michael Jackson
Jennifer Lopez
Duran Duran
Beyonce
Camilla Cabello
TLC
These and many other artists and groups can be heard on WLTW 106.7 Lite FM. The station even allows listeners to start their own playlists based on the type of music they like that they have heard on the station.
If you subscribe to iHeartRadio, you can:
Replay songs played on the station
Save songs to your playlist
Listen to the station online
Listen on your mobile device
2.     CKUT
This station is based in Montreal and hosts the popular WeFunk show. WeFunk is a mix of funk, hip-hop and soul. It airs live on Fridays. The station also schedules other genres of music such as:
Jazz
Punk
Heavy metal
Folk
The station's playlist is available to stream on demand from their site. The internet station is available on www.wefunkradio.com.
3.     NSB Radio
If you like to party, this is the radio station for you. NSB Radio is based in London and is popular for: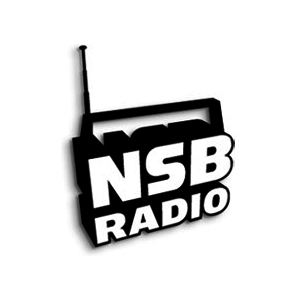 House music
Techno
Dubstep
Dance music
The station allows listeners to request shout outs and songs for the DJs to play. Listeners can also chat with fellow NSB fans online.
4.     SomaFM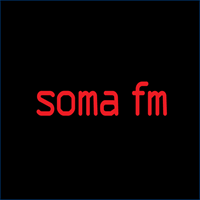 Indie music lovers will love this one. The DJ is great at picking the best Indie music available for the station's listeners. You are able to listen directly from your browser to Indie artists such as:
Amanda Cadore
Paranoids
Aloha
Carroll
Neko Case
5.     RTE Junior
There are very few radio stations that cater to children. This is an Irish station that broadcasts lively child-appropriate content. Some of their programs include:
Story-telling
Preschool learning
A music program known as Musical Chairs
You can, therefore, create a playlist for your children or even tune in to this radio station when the kids want to listen to some great child-friendly music.
The Best Digital XXX Series

When it comes to adult related entertainment we can't simply ignore the global success of Sis Loves Me – the series where step sisters are having an actual sex with their step brothers. It might sound a bit awkward but if you only saw how big this trend in society is! Launched back in 2016 and it is still updating in 2019 and beyond. As for now – over 200 episodes of quality fantasies!
Conclusion
It is great to have a variety of stations that you can listen to depending on the music you like. If your taste is eclectic, you can trust the stations that provide a variety of genres to spruce your playlist up with great choices that you will enjoy.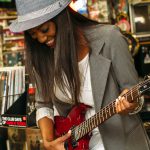 Hi, I'm an avid music fan and I've always loved music since I was 5 years old. I think I wanted to become a musician at some point in life but that is a story for another day. At 10 years I had this urge of having my favourite artiste's album every time they released one and boy was it hard.