Not everything in life is Spotify, there are some of us who want and like to hear the randomness of regular radio with the jokes, the comments and all the rest. The forgotten heroes of radio are left further aside by phone builders of the world and we get less and less Android phones with a radio app built-in as a factory standard. Although that is a steady trend, there is still resistance to absolute dominance and these apps are here to prove it. Read on, download them to your phone and enjoy your favorite programs the same way you did all your life.
Pure Taboo

Start your day with visuals! That's right. Radios can wait but content of Pure Taboo is hot and pretty controversial. The most twisted fantasies of our society. Often not even discussed, awkward, perverted. A total mix of everything taboo. We are proud to announce the launch of Pure Taboo video website with all episodes. Free to stream and download!
iHeartRadio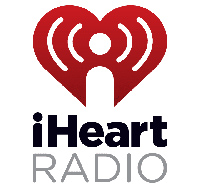 This is perhaps the most well-known app of this list. It has FM stations and iHeartRadio own ones. It is also the sponsor of great shows featuring artists like The 1975, Ed Sheeran and John Mayer among many others. You can have the free version or the $5.99 ad-free. The complete combo comes at $12.99 with all the additional features you can think of.
AccuRadio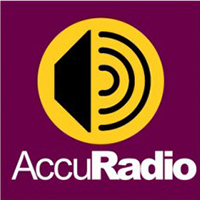 Are 1000 radio channels enough for you to pick from? If that number suits your bill, then you are in for a good time with this unlimited app that will give you infinite skips, the ability to leave artists out and a rating system to have your favorite ones always handy.
Pandora Music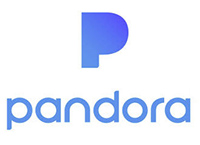 Ever wondered what it feels like to put together your own radio station? Well, with the most famous of all radio apps you can do it selecting by songs, themes, authors, musical genres and much more. to be ad-free will cost you $4.99 and going full-on premium is $9.99.
myTuner Radio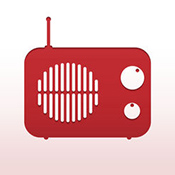 50,000 radio stations, 200 countries and territories, your smartphone and myTuner Radio app. This impressive app doesn´t end there, it also features podcasts, music radios and all sorts of extras like alarm and sleep function. Although it might have some streaming dropping issues, it is a great option.
SiriusXM

Does the name Howard Stern ring a bell? Well, his show and 150 more are available in this powerful satellite radio that was one of the pioneers in breaking the AM/FM duality. In it you can get any content from sports to music to the almighty Howard. It is not the cheapest of the pack with prices ranging from $10.99 to $19.99 per month, but the content is really worth it.
Radio Online
Simple sometimes wins the race and that is exactly the case with Radio Online. With a subscription of $4.99 (a year!) you can get access to an amazing amount of radio stations and also simple features like recording live, sleeper, alarm and much more. This app is simple, reliable and perfect when all you want is some good old radio to listen to without tweaking anything.
XiliaLive Internet Radio

Fifty thousand radio stations for free with Bluetooth capability, equalizer, the URL to your own radio station, organizational features, themes, a favorite-station list, data management features and much more is available for you at no charge. Although the app has a paid version, the entire service offered by them is completely free.
TuneIn Radio

TuneIn Radio is not just 100,000 radio stations, the premium option comes with audiobooks, NFL, MLB, Barclay´s Premiere League matches, several million podcasts and many more features. The price for all that is only $9.99 a month although it changes depending on the country.
Conclusion
These are more than enough options to make that commute to work more pleasant. Download these apps and enjoy that beautiful randomness of not knowing what song comes next.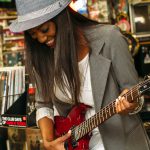 Hi, I'm an avid music fan and I've always loved music since I was 5 years old. I think I wanted to become a musician at some point in life but that is a story for another day. At 10 years I had this urge of having my favourite artiste's album every time they released one and boy was it hard.