The internet if anything has given us a great choice of everything, not least of all radio. Gone are the days of meticulously tuning in a radio to find a good station. Today, there are thousands of internet radio stations, broadcasting top content in all areas of interest. Internet radio has many advantages over terrestrial, land-based stations including greater choice of channels, fewer advertisements, availability, minimal system requirements,  accessible on multiple devices and last but not least, better sound quality.
When it comes to sports broadcasting, post and pre match analysis, live commentary and in-depth interviews, internet radio has opened up a whole new world. All the restrictions imposed by location are no longer and now, you can tune into top sports radio on a plethora of stations. Here are some of the best ones:
ESPN Radio
To get up-to-the-minute sports news coverage, scores, analysis, highlights and live commentary for NFL, MLB, NBA, College Football, NCAA Basketball, Soccer and much more tune into ESPN Radio and listen live.
Talk Sport Radio
Talk Sport Radio is a UK based internet radio station broadcasting sports news, interviews and match analysis, live score updates and much more.
Fox Sports Radio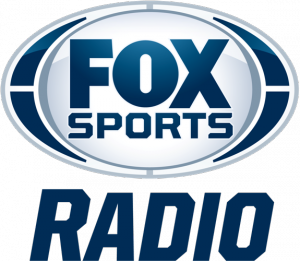 Base in Los Angeles, California, Fox Sports Radio Network is a division of Premiere Networks and broadcast in partnership with FOX Sports and can be heard on more than 400 station as well as online, on MSN and on iHeartRadio. Fox Sports Radio broadcast a mixture of live commentary, scores, interviews and event analysis in many different sports.
NBC Sports Radio
NBC Sports Radio is a 24/7 sports talk radio station featuring high profile broadcasters and guests and reporting on all major sporting events.
Sports Byline USA
Sports Byline USA is an American Sports radio station broadcasting news, live events, commentary, analysis and interviews with high profile guests.
SB Nation Radio
This network was formerly call Yahoo Sports Radio and has 180 affiliated stations broadcasting all things sport.
Nearly all terrestrial radio station provide online access and top technology allows you to listen to any station from anywhere in the world any time you wish.  Platforms like tunein.com and iHeartradio.com bring together lots of good station and provide links for listeners. People have also discovered that shows are made available as podcasts after shows have aired so that you can listen to programs whenever you like and as often as you wish. Additionally most radio stations provide apps downloadable onto a mobile device so that you can indeed listen anywhere, anytime.
The Radio landscape has certainly changed and now you can listen to stations from all over the world easily and at minimal costs. Radio is still as popular as ever and now you can either listen in the comfort of your home, when out jogging, in the car, at the gym or anywhere else you can think of. And if you just have to follow live coverage of a sporting event, internet sports radio is sure to provide you with top live commentary, analysis, score updates and in-depth interviews with top sports stars.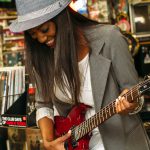 Hi, I'm an avid music fan and I've always loved music since I was 5 years old. I think I wanted to become a musician at some point in life but that is a story for another day. At 10 years I had this urge of having my favourite artiste's album every time they released one and boy was it hard.