We are in the digital age, still listening songs on radio remains an enjoyable past-time. Presently, we have plenty of gadgets and techniques to listen to music mind, but radio has its own charm. Now, online radio is gaining popularity not just in the United States, but in the entire world.
We have listed some of the finest online radio stations that you can easily stream online. Just take a look:
KEXP 90.3 FM-Seattle, WA:
It is one of the most popular public radio stations in the Seattle, which is operated in a mutual partnership of Paul Allen and University of Washington. The radio station is famed for bringing the best and pleasing music from all over the world. It is also popular for its live studio sessions. The radio station is the first leading media platform to demonstrate up-&-coming musical bands the world over. It is definitely an outstanding platform to listen to latest and fresh musical beats.
KCRW 89.9 FM-Santa Monica, CA: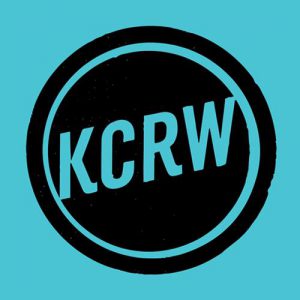 The radio station is positioned in the campus of Santa Monica College. It was founded in mid 1945 by the train ex-servicemen. Presently, it is an outstanding place to discover fresh and amazing music. Their morning show 'Morning Becomes Eclectic' is one of the most popular shows. In this show, artists perform live. No wonder, the radio station is a superb place to listed well-streamed musical tunes. You can also hear national news on this radio channel.
XRAY.fm KXRY 107.1 FM-Portland, OR:
The radio station is known for serving the best and high-quality musical beats to the listeners. It is funded by the people. The radio station was formed in the year of 2012. The exotic radio station offers an array of selected music and useful talk shows. Around 70 DJs are serving their services in the radio station as a part-timer.
Dublab-Los Angeles, CA:
An amazing radio station in Los Angeles displays the best music from all around the world in the weekdays. You can also download their shows from their official website and hear them later. The radio station is blessed with many well-known DJs such as Teebs, Daedelus, Flying Lotus and even more. It is one of the greatest platforms to stream the best music online.
WFMU 91.1 FM-Jersey City, NJ:
New Jersey-based WFMU is like a granddaddy to all the online streaming radio stations. It is one of the longest-running and independent radio stations in the entire United States. The radio station is funded by listeners. WFMU offers an outstanding choice of music with a diversified range of live shows. The radio station offers the finest and unique music gathered from the different corners of the globe.
The craze for radio never ends. We all have the latest technologies and advanced gadgets, still tuning a radio station is one of the most curious feelings. Above, we have mentioned some of the best radio stations that you can stream online with ease. Start running now!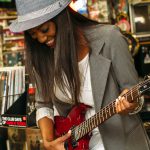 Hi, I'm an avid music fan and I've always loved music since I was 5 years old. I think I wanted to become a musician at some point in life but that is a story for another day. At 10 years I had this urge of having my favourite artiste's album every time they released one and boy was it hard.