While all major news broadcasters allow you to listen to their radio stations online and most of them even provide easy to use radio apps, sometimes, you may like to listen to independent news broadcasters, just to get a different view or take on current events or maybe hear stories that you normally wouldn't hear on mainstream news channels.
The internet allows you to do just that and provides not only alternative print media, but also independent news radio stations. Some of them broadcast top quality content for their listeners, content, that is informative, enlightening and critical of all things mainstream. These broadcasters work hard at finding important stories that you may never hear, give background information that may never have emerged and take a critical look at current affairs and what way most media outlets report news. Independent and alternative are the keywords to describe these news broadcasters and some of them you will find bellow:
 Deprogrammed Radio – Alternative Talk Radio!
Deprogrammed Radio brings you the very best in alternative broadcasting reporting alternative news as well as items on conspiracy theory, paranormal activity, UFOs, science, ecology, archeology, ancient history and natural health. It's a 24/7 web talk station available through their website online and via an app that you can get from iTunes or Google Play. You can also tune in on Youtube live. And the beauty is, you can also become a contributor and make your own news program free of charge by following a few simple steps on the Deprogrammed Radio website.
Infowars.com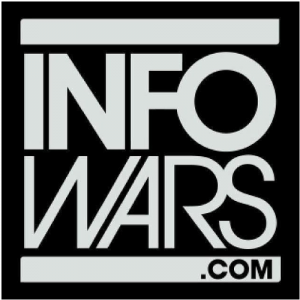 Incorporating both informative alternative news articles as well as radio broadcasting, Infowarsendeavors to bring you real news and stories from around the globe and uncover the truth of what is going on in local and world politics. You may not like its political slant, however, infowars will bring you stories that you may not otherwise hear. Infowars also take a critical look at some of the stories featured on the best known channels.
 The Real News Radio
The Real News Network is a non-profit, viewer/listener-supported current affairs and documentary service. The network does not accept any advertising, government or corporate funding and, is solely funded by earned revenue and viewer/listener donations in order preserve complete independence. The network's mission is to report stories with ordinary people's interests in mind.
 Newsy.com
Newsy is an independent news agency, reporting US and world current affairs and breaking news via their website, TV channel and radio station. The Newsy Radio app is available to download on iTunes. Newsy's mission is to ask "why" in a news context and provide valuable background information on current news stories.
Seeking information on breaking news stories or indeed finding untold stories from non-mainstream sources is certainly a worthwhile exercise and the internet stations listed will help you find out just what's really going on in the world of news and media. By reporting on different issues as well as critically examining mainstream media stories, these stations hope to give you a real insight into news and current affairs.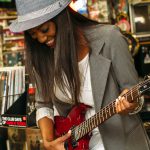 Hi, I'm an avid music fan and I've always loved music since I was 5 years old. I think I wanted to become a musician at some point in life but that is a story for another day. At 10 years I had this urge of having my favourite artiste's album every time they released one and boy was it hard.